HeartWatch: Monitor Heart Rateの更新情報
Welcome to HeartWatch 4.0.2.

- Workout summary tile is back due to popular demand!
- Daily bpm export is also back you can find this on the settings panel.
- Support for viewing multiple sleep sessions in one day.
- Some people can't get Force Touch to work so you can now tap the button to end a workout.
- Fixes a rare problem with Watch & iPhone health permission conflicts causing the iPhone app to constantly ask for permissions.
- Various other minor fixes and things.
スマホでアプリを見る↓
Tantsissa
登録日:2020年03月21日
HeartWatch: Monitor Heart Rateのサムネイル
HeartWatch: Monitor Heart Rateの詳細
TOTAL PRIVACY
HeartWatch has no user analytics tracking. No advertising plugins. No 3rd party code. No data upload. Ask your "free" heart app if they can say the same.

"HeartWatch is so good, you'd think Apple built the app itself." John Patrick Pullen, Time Magazine. Top 5 in Health & Fitness in 63 countries.

ABOUT HEARTWATCH
HeartWatch is the best way to get a complete picture of all the health & fitness information captured by your Apple Watch.

WELLNESS
- An intelligent view of all key heart rate metrics. Daytime, Sedentary, Sleeping, Waking & Workouts.
- Detailed trend analysis including heart rate, blood pressure, HRV and more.
- Background heart rate alerts on Watch with context.
- Note capture for individual heart rate readings.

ACTIVITY
- Every day isn't the same. Intelligent move, distance & steps goals based on your current habits.
- Daily forecasting to help you stay on track to meet your goals.

WORKOUTS
- In depth analysis of heart rate, training summary, GPS maps and more.
- A heart focussed workout app on the Watch with custom alerts to keep you in the right zone.
- Detailed trend analysis.
- Stream workout info from your Watch to your iPhone.

EXPORT
- Export for all health metrics & workouts.

NOTHING IS MORE IMPORTANT THAN YOUR HEALTH
Heart Watch is a very useful tool to get alerted about any possible health issues in a concise format that you can show your medical practitioner.

REQUIREMENTS
This app requires an iPhone that has the Health App installed. Heart readings are read from the Health Data Store which is ideally populated by your Apple Watch.
HeartWatch: Monitor Heart Rateの口コミ
yooorky
さんの口コミ
レーティング:
楽しいアプリ
Apple Watchで使ってて、Auto Sleepと併用してます。 表示される情報がすごく細かく、「なるほどな」と、生活指針としています。
eno85ggg
さんの口コミ
レーティング:
日本語表示なし
日本語の対応をする気はないようです。
林檎人(アプンチュ)
さんの口コミ
レーティング:
Please translate into Japanese
Other apps such as "AutoSleep" are localized in Japanese, but this app is not localized. In particular, Japanese users use this app, so if it is translated into Japanese, the number of users will increase. Please translate it into Japanese. Thanking you in advance.
cya117
さんの口コミ
レーティング:
日本語化を
せっかく良いソフトなのに
んな「つさらやかは
さんの口コミ
レーティング:
標準アプリより便利けど日本語未対応
アプリの内容やコンプリケーションは標準のハートレートより良いのですが日本語に対応していないので早く対応して欲しいです。 アップルウォッチユーザーなら単品よりauto sleepとのセット版をオススメします。
Milopops
さんの口コミ
レーティング:
Fantastic support
I'm having some issues with notifications on this app BUT the developer has bent over backwards to figure it out for me. Really appreciate it and people like this should be supported. The app is very detailed and informative. Well worth the money Thanks again!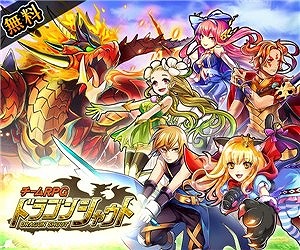 アプリ王国で、iPhone アプリを探す。見つける。楽しめる。