Ventusky: 天気予報の更新情報
We have started to display satellite images for Europe and Africa! Images are downloaded from two satellites named as Meteosat 8 and 11 (source Eumetsat). Views of the Earth from space are so beautiful.
スマホでアプリを見る↓
InMeteo, s.r.o.
登録日:2018年04月25日
Ventusky: 天気予報のサムネイル
Ventusky: 天気予報の詳細
The app combines highly accurate weather forecast for your location with a map showing development of weather in a broader area in a very interesting way. This allows you to see where precipitation is going to come from or where the wind is blowing from. The uniqueness of the app comes from the amount of data displayed. Forecast of weather, precipitation, wind, cloud cover, atmospheric pressure, snow cover and other meteorological data for different altitudes is available for the whole world.

WIND ANIMATION
The Ventusky application solves weather displaying in an interesting way. Wind is displayed using streamlines which clearly portray the continuous development of weather. Airflow on Earth is always in motion and the streamlines depict this motion in an amazing way. This makes the interconnection of all atmospheric phenomena obvious.

WEATHER FORECAST
Weather forecast for the first three days is available in the app in one-hour steps. For other days, it's available in three-hour steps. Users can also look up sunrise and sunrise times in a given place.

WEATHER MODELS
Thanks to the Ventusky application, visitors get data directly from the numerical models that, just a few years ago, were used solely by meteorologists. The app collects data from several numerical models. Besides the relatively well-known data from the American GFS and HRRR models, it also displays data from the Canadian GEM model and the German COSMO and particular ICON model, which is unique thanks to its high resolution for the whole world.

LIST OF WEATHER LAYERS
• Temperature (15 levels)
• Wind (16 levels)
• Wind gusts
• Precipitation (1 hour, 3 hour, long time accumulation)
• Radar
• Cloud cover (high, middle, low, total)
• Snow cover
• Humidity
• Dew point
• Air pressure
• CAPE, CIN, LI, Helicity (SRH)
• Freezing level
• Wave forecast
• Air quality (NO2, SO2, PM10, PM2.5, O3, dust or CO)
Ventusky: 天気予報の口コミ
kuMis raMai
さんの口コミ
レーティング:
現在地の取得が出来ない
2019/07/13 現在地の取得がうまくいっていない。 二つくらい離れた他の市を表示してしまいます。 毎回現在地を指定しなくてはなりません。 気に入っているアプリなので是非、対応をお願いします! 後出来れば、もう少しピンポイント( 市の次の町村くらいまで )で現在地の設定が出来たら嬉しいです。 以上、よろしく!
喰らい
さんの口コミ
レーティング:
Not working
Not working on iPhone 6s and iPad Air 2 for a long time by using iOS 11
Shigeo-mp3
さんの口コミ
レーティング:
日本の地名が...
地図に風の流れがアニメーションで表示されていて分かりやすい。天気予報も天気アイコンが表示されよい。 しかし、日本の「和歌山」が「港區」に間違って表示されているのが残念です。 それ以外は素晴らしいです。
さんの口コミ
レーティング:
さんの口コミ
レーティング:
さんの口コミ
レーティング: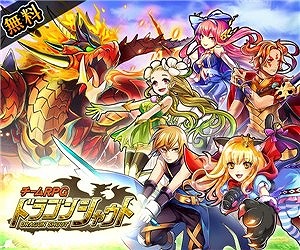 アプリ王国で、iPhone アプリを探す。見つける。楽しめる。