nceptionの更新情報
• Fixed a bug that could result in black images when exporting photos on some units.
• Fixed a bug that could affect video importing.

New features and improvements in 1.2:
• Brand new graphics engine - more memory/CPU efficient and improved stability on older devices.
• 10 new distortion effects.
• 27 new color looks.
• 4K video support (iPhone 7 and later).
• Improved import functionality - import videos and photos with custom resolutions and ratios.
• Videos and photos are imported and edits are saved without the need to press the shutter button.
• Pinch-to-zoom functionality added while viewing and editing photos.
• Bug fixes and stability improvements.
スマホでアプリを見る↓
Hugekids AB
登録日:2018年09月11日
nceptionのサムネイル
nceptionの詳細
Create surreal Inception-like videos, by choosing from a collection of reality distortion presets and looks – all with real time camera preview. Or take captivating stills using the same distortion presets combined with an extensive color looks collection. You'll be surprised how easy and inspring it is!

Main features:

• 28 symmetric reflection presets of different complexities.
• Record video or take photos with effects added in real time.
• Choose between 36 beautiful color looks for both video and stills.
• Slow-motion feature.
• Import and add effects to videos and photos taken with other apps.
• 4K video support (iPhone 7 and later).
• Great for Instagram, Facebook, Snapchat or further editing in iMovie.


Visual examples:

Check out our App Store video or find more examples at https://www.instagram.com/nceptionapp/

Contributions:

Share your own creations to #nceptionapp on Instagram.


••• Frequently Asked Questions •••

• Why can't I find my Nception videos or photos in my iPhone Library?

All Nception videos and photos are stored within the Nception app under "MY NCEPTIONS" to prevent clutter and to make them re-editable without quality loss. You can export them to your iPhone Library by selecting the "MY NCEPTIONS" view, select video and just tap the download icon with the down arrow on it.

• Can I import images and videos with custom resolutions?

Yes, you can. This also works for pictures that you have cropped or edited within the iPhone's native library.

• Why is there no audio in my Nception video?

30 fps Nception videos are always recorded with audio. However, the sound is muted by default. You can enable audio before any recording by tapping the speaker icon in the "VIDEO" view. Or you can enable audio for any previously recorded video in the "MY INCEPTIONS" view. Just select your silent video, tap the pencil icon to edit, and then tap on the speaker icon to turn the audio on.

• How do I remove a color look?

Choose your video in "MY NCEPTIONS", tap edit (the pencil icon), tap the color looks icon and then the reset icon "/".

• How do I activate slow motion recording?

In the "VIDEO" view, just tap the frame rate icon (30/60/120) to select your preferred recording frame rate. The higher the frame rate while recording, the slower the video will appear when played back. Nception videos are always played back and exported at 30 frames per second, which makes a 60 fps recording run half as fast when played back, and consequently 120 fps one fourth as fast. This also applies to imported videos.

• Does Nception support 4K video?

Nception supports 4K in-app video recording at 30 fps on iPhone 7 and later.

• Can I backup or clear my Nception Library?

You can access all your original Nception-photos and videos if you connect your iPhone with iTunes. Copy them to any folder you like for backup - or delete them if you want a fast way to clear your Nception Library. Every Nception consists of three files, starting with the same file name, so just make sure you select all three of them before backup or deletion. And as always, make sure to back up your iPhone before deleting anything.

• Will there be more distortion filters, color looks and other features anytime soon?

Absolutely! We're constantly updating Nception with new features and enhancements.


Feel free to send us suggestions or any questions at support@hugekids.com


Have fun!

/The Nception Team
nceptionの口コミ
さんの口コミ
レーティング:
さんの口コミ
レーティング:
さんの口コミ
レーティング:
さんの口コミ
レーティング:
さんの口コミ
レーティング:
さんの口コミ
レーティング: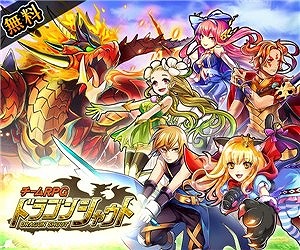 アプリ王国で、iPhone アプリを探す。見つける。楽しめる。