AnkiMobile Flashcardsの更新情報
2.0.53:

- On iOS 13, you can now control the review screen with an external gamepad.
- Customize gamepad buttons in Preferences>Review.
- Fix a crash when returning to the browse screen from the legacy editor.
- Update the way the card question and answer are shown.
- Don't show card until MathJax has rendered.
- Smoothly scroll to the cursor position in the editor.
- Wrap long tags in the editor.
- Reset legacy editor setting.
- Fix a crash in the stats screen.
- Fix a memory leak in the editor.
- Fix platform styling on iPads in the preview screen.
- Fix forced night mode in the preview screen.

Language problems? Please see
https://anki.tenderapp.com/kb/problems/ankimobile-interface-language

If you run into any issues with the update, please let us know on https://help.ankiweb.net

Finding AnkiMobile useful? If you have a moment to rate the app, it would be greatly appreciated.

2.0.52:

- On iPads running iOS 13, you can now add hand-drawn images to your cards.
- Two-finger hold on a drawn image to edit it.
- Show total+selected count in browse screen.
- Reduced double tap threshold, and added option in preferences to configure.
- Disable screen lock when auto-advancing.
- Fix some card templates showing up blank.
- Fix deck and note type selector in legacy editor.
- Fix congrats screen showing at wrong size.
- Fix cursor in editor sometimes not appearing in visible area.
- Fix importing of shared decks when V2 scheduler enabled.
- Fix a crash in the graphs screen.

2.0.51:

- Improve flicker/slow image display.
- Improve text selection in editor.
- Add "Reset Cards" action in browse screen.
- Use decimal points for months/years on answer buttons.
- Fix "Change Deck" not working in Browse screen.
- Fix a number of crashes.
- Ignore accidental double taps in review screen.
- Turn off smart quotes in card template editor.

2.0.50:

- Added a Chinese translation - a big thank you to 康志鼎 for the hard work!
- Add option to override dark mode on iOS 13.
- Night mode button in study screen toggles forcing on/off on iOS 13 now.
- Add option in Preferences>General to switch back to the legacy editor.
- Fix edit view and study view not resizing when window split.
- Fix bold/italic/underline keyboard shortcuts in editor.
- Fix top bar buttons appearing as 'add' instead of 'off' on new installs.
- Fix 'set due' not working from deck list->browser->editor.
- Fix some rows in preference screen not respecting system font size.
- Fix text appearing under keyboard in various screens.
- Fix text not scaling in preview screen on iPad.
- Fix .mobile and .ipad on iPadOS.
- Don't allow moving cards in a filtered deck in the browse screen.
- Preserve formatting when pasting/dragging between fields.
- Show keyboard shortcuts when holding down command key in editor.
- Port a fix to the V2 scheduler from the computer beta.
- Fix preview screen in card template editor not refreshing automatically.
- Remove nbsp from browse search results.
スマホでアプリを見る↓
Ankitects Pty Ltd
登録日:
AnkiMobile Flashcardsのサムネイル
AnkiMobile Flashcardsの詳細
AnkiMobile is a mobile companion to Anki, a powerful, intelligent flashcard program that is free, multi-platform, and open-source. Sales of this app support the development of both the computer and mobile version, which is why the app is priced as a computer application.

AnkiMobile offers some features not found in other flashcard apps:

- A free cloud synchronization service that lets you keep your card content synchronized across multiple mobile and computer devices. This makes it easy to add content on a computer and then study it on your mobile, easily keep your study progress current between an iPhone and iPad, and so on.
- The same proven scheduling algorithm that the computer version of Anki uses, which reminds you of material as you're about to forget it.
- A flexible interface designed for smooth and efficient study. You can set up AnkiMobile to perform different actions when you tap or swipe on various parts of the screen, and control which actions appear on the tool buttons.
- Comprehensive graphs and statistics about your studies.
- Support for large card decks - even 100,000+ cards.
- If your cards use images or audio clips, the media is stored on your device, so you can study without an internet connection.
- A powerful search facility that allows you to find cards that match criteria such as 'tagged high priority, answered in the last ten days and not containing the following words', and automatically place them into a deck to study.
- Support for displaying mathematical equations with MathJax, and rendering LaTeX created with the computer version.

Please note that AnkiMobile is currently intended as a companion to the computer version of Anki, rather than a complete replacement for it. While AnkiMobile is able to display your cards in the same way the computer version does, certain changes like modifying note types need to be done with the computer software. For this reason, please familiarize yourself with the computer version of Anki before you think about buying this app.

Please also note that while you can use almost any language on your cards, AnkiMobile's user interface is only available in English and Simplified Chinese at the moment.

Aside from the cloud synchronization service, AnkiMobile also supports copying decks to and from your device via the USB cable and iTunes.

Like all apps, AnkiMobile can be purchased once and then used on multiple devices in a household using the same Apple ID. Family sharing is also supported. For information on bulk discounts for educational institutions, please see Apple's Volume Purchase Program.

For more information on AnkiMobile, including a link to the online manual, please have a look at the support page: http://ankisrs.net/docs/AnkiMobile.html

If you have any questions or want to report an issue, please let us know on our support site and we'll get back to you as soon as possible.
AnkiMobile Flashcardsの口コミ
**ポン中毒者
さんの口コミ
レーティング:
App購入者特典が欲しい
最強アプリだけど、ただで使っているAndroidユーザーとの差別化が欲しい
wourj
さんの口コミ
レーティング:
"Anki使い" への頂きへ
システムに慣れれば最強のソフトです。 pythonなんて分からなくても十分使えます。というかアドオン関連以外はほとんど使わないと思います。 私が見た限りだと、このアプリが評価が分かれているのは主に3つの理由だと思われます。 ① インターフェースが英語なことと、 ② 使いこなすまでのハードルが高いこと、 ③ このアプリ自体の値段が他のアプリに対して相対的に高いこと(使い方が分かりづらいことも相まって) これらのことは時間をかけて自分で調べたり、使っていけば慣れますし、この価格に見合っている、むしろ価格以上ということ分かります。問題は、少しだけつかってみても、具体的に何ができるのか最初分からないから、相対的に値段の高いこのアプリを低評価してしまうことですね。 よく知らないで、価格で躊躇してしまうなら、このアプリを購入する前に、パソコン版での使用感や何ができるのか調べた方がいいですね。簡単な使い方ならオーバースペックな可能性もあります。 実際、十分に活用するなら、パソコン環境があるといいです。HTMLやCSSの知識があると自分で好きなレイアウトを作れるので、調べて実験したり、ネットに書かれているテンプレート等をパクって自分でカスタマイズするといいと思います。Javascriptを使うレベルになればもっと色々な表現ができるようになります。pythonを使う場面も、ankiを極めていけばあるかもしれませんが、自分でアドオンまで作ろうと言う人は、かなり少数でしょう。ほぼユーザーが想像できることはカバーできますので。 他の単語帳アプリは、画一的なカードの表示しかありませんが、ankiはwebページのようにレイアウトを作れたり、文字のフォントや装飾まで詳しく決めれるので、かなり自由度が高いです。それに加えて、フィールドという概念があり、これは英単語でしたら、発音記号、例文、語義といったそれぞれの入力項目を自由に作ることができ、その項目ごとに管理できます。もちろん、エクセル等の表計算ソフトで先にリストを作ってからCSV等で書き出してankiに読み込ませるということもできます。その際に、エクセルでの各種の列を各フィールドに対応ができるので管理が楽です。 それから、ankiでは単語の重複を検知できるので、一度つくった単語カードに対して他のカードをつくってしまうこともありません。 何より、ankiの1番のメリットは他の単語帳アプリにはない分散学習のアルゴリズムがあるので、復習をいつやるかということを自分で決める必要がありません。(間隔等は自分で色々調整できます) これは、人間の認知リソースをかなり節約できるので、心理的にも負担にならないし、疲れません。 オープンソースで世界中で使われてるので、開発が途中で止まりづらいこともメリットですね。 ユーザーが想像できるようなことはほぼできます。 ハードルは確かに高いですが、使いこなせれば、最強です。 ただ、最初に調べることが多すぎるのがデメリットといってもいいかもしれません笑 まあ、徐々に慣れるのであまり心配はいりません。 さあ、みんなもAnki使いへの一歩を踏み出そう!!
建仁です
さんの口コミ
レーティング:
使いこなせばこれ一本で最強of最強
皆々様のおっしゃる通り、ハードルクッソ高い 価格とハードルクッソ高い導入・使いこなしの 難度を除けばと但し書きをせねばなりませんが、 こちらがお勉強にだけ使うのが勿体ないほどの クッソ最強にして万能の情報記憶管理アプリ でございます pythonが多少分かることが望ましいです そうすればトラブルを自己解決できますから レビューご覧になってバギーなアプリではと 心配された方もおられるでしょう いや本体は大して困らないんです けどアドオンがね、色々とバグりやすい アプリ自体の問題ではないですが、 場合によっては困難をもたらします笑 それにpythonが分かればクッソ面倒な 手作業の入力が自動化できますからね だからpython分からないし学びたくない人は ちょっとやめたほうが無難かもしれませんね 或いは少し使ってみて妥協した使い方を 見出せたならばそれに甘んじてみるという のもまた一法でございましょう
トッキントッキョウ
さんの口コミ
レーティング:
I wanna English correction service
I always use Anki on PC and smartphone, but I'd like to have a English spelling correction service.
Nilcage
さんの口コミ
レーティング:
Disappointed
so ... you pay for an app ... and when you upgrade it to use it, it's all in Chinese language and it doesn't change anymore .. disappointed and angry is the feeling
たーのm
さんの口コミ
レーティング:
bug report
After ios update, anki app terminates abnormally when i try to edit and save through 'browze' I need you to offer correction patch.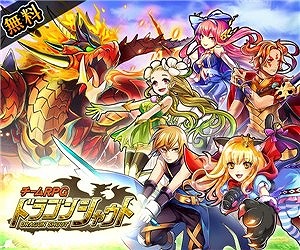 アプリ王国で、iPhone アプリを探す。見つける。楽しめる。