Multiplayer for Minecraft PEの更新情報
- Fixed connection issue to Bot the Builder servers
- UI performance improvements
スマホでアプリを見る↓
Innovative Devs
登録日:2016年08月16日
Multiplayer for Minecraft PEのサムネイル
Multiplayer for Minecraft PEの詳細
*** The first App which allows you to PLAY AND HOST Minecraft PE online right from your device - no Desktop/PC required! Another world first - play online over WiFi/3G/4G/LTE too ***

HOST your own PE servers with upto 30 players right from your own device (iPod, iPhone and iPad), no desktop computer required! No recurring charges, no In-App purchases :-)

PLAY on hundreds of public servers, or privately against your friends. Enjoy online play without having to be on the same wifi. Your crafting is finally set free from having to be on the same wifi. Better still, you can use in game voice chat for free and talk to other players while you play!

Play on hundreds of POCKETMINE servers, including special servers only available to users of the app!

- Create/Host your own servers with up to 30 player slots and advertise them on the App for others to join you.
- Create/Host private servers, so only friends you've invited can join.
- Free in game voice chat. Stevie won't need to learn sign language, all participants can use in game voice chat to communicate.
- Server hosts can manage users, with the ability to kick and ban griefers.
- Add friends through Facebook or the Apps own friends system
- Invite friends to join your server
- Rating system so you can rate other users
- Chat system, so you can host a chat room for friends only or anyone using the App
- History of servers you visited so you can easily return to a server
- Personalise your profile with a picture of your choice
- Free game to keep you busy while you look for a server to connect to.
- Play online using WiFi
- Play online using 3G/4G/LTE


No subscriptions, no charges, no waiting for your server to be approved. Finally you can have more than just creepers to keep you company on your Minecraft World.

[NOTE: This application will require you to install a VPN profile and connect to our network via the VPN. Only game related traffic will pass over the VPN, all other traffic will pass over your normal network connection. This application requires you to have either the free or paid version of Minecraft PE]. Game centre login required to Join/Host servers or Chats.

(If you have any issues, please contact using the email button in the app! We've yet to find anyone who's issue we've not been able to fix!) 

Disclaimer – This is a third party App, it is not the game MineCraft or affiliated with the game and its makers in anyway.
Multiplayer for Minecraft PEの口コミ
反逆の反りチン
さんの口コミ
レーティング:
please
I get an all-set but I can't connect to the world. Please update immediately.
食べたほこり
さんの口コミ
レーティング:
サーバーは、あるのに、、、
ログインしないと入れないみたいなことが書いてありますが、どうやってログインするかわかりません
あかきうい
さんの口コミ
レーティング:
金
金返せ
Y.U#
さんの口コミ
レーティング:
は?
Errorになるから買うな!
雪見饅頭
さんの口コミ
レーティング:
はっきり言って金の無駄
Youtubeなどを拝見して金を使ってダウンロードさせて頂きましたが、まずVPNで繋げてる事で使いづらくなっています。 Wi-Fiに変えてください。 次に、私は日本人とマルチをしたかったのですが、日本人はほとんどいません。 私のようにYoutubeを見たり、どこかのサイトを見てこのアプリを探しダウンロードしようとしている人は思いとどまってください。 金の無駄になる可能性大きいです。
吹き飛ばせ日本
さんの口コミ
レーティング:
せっかく360円払ったのに
人がいねええええぇ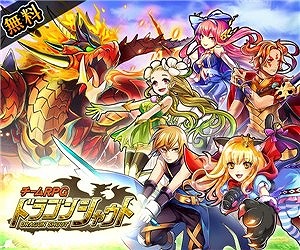 アプリ王国で、iPhone アプリを探す。見つける。楽しめる。