Telegram Messengerの更新情報
INTRODUCING VOICE CHATS AND MORE

Voice Chats in Groups
• Turn any of your group chats into a hop-on, hop-off conference call.
• Choose 'Start Voice Chat' under More (...) in the group profile to create a voice chat.
• Get up to a few thousand participants in each voice chat.
• Control the number of speakers with flexible admin tools.

Editing Improvements
• Tap the pen icon when viewing a photo to edit it and send it back.
• See how many characters are left before you reach the limit when editing messages and captions.

Sticker Outlines
• Download stickers faster and watch shimmering outlines as they load.

Announce Messages with Siri
• Enable Announce Messages to have Siri read incoming messages aloud in your headphones.
スマホでアプリを見る↓
Telegram FZ-LLC
登録日:
Telegram Messengerのサムネイル
Telegram Messengerの詳細
Pure instant messaging — simple, fast, secure, and synced across all your devices. Over 400 million active users.

FAST: Telegram is the fastest messaging app on the market, connecting people via a unique, distributed network of data centers around the globe.

SYNCED: You can access your messages from all your devices at once. Start typing on your phone and finish the message from your tablet or laptop. Never lose your data again.

UNLIMITED: You can send media and files, without any limits on their type and size. Your entire chat history will require no disk space on your device, and will be securely stored in the Telegram cloud for as long as you need it.

SECURE: We made it our mission to provide the best security combined with ease of use. Everything on Telegram, including chats, groups, media, etc. is encrypted using a combination of 256-bit symmetric AES encryption, 2048-bit RSA encryption, and Diffie–Hellman secure key exchange.

POWERFUL: You can create group chats for up to 200,000 members, share large videos, documents of any type (.DOCX, .MP3, .ZIP, etc.), and even set up bots for specific tasks. It's the perfect tool for hosting online communities and coordinating teamwork.

RELIABLE: Built to deliver your messages in the minimum bytes possible, Telegram is the most reliable messaging system ever made. It works even on the weakest mobile connections.

FUN: Telegram has powerful photo and video editing tools and an open sticker/GIF platform to cater to all your expressive needs.

SIMPLE: While providing an unprecedented array of features, we are taking great care to keep the interface clean. With its minimalist design, Telegram is lean and easy to use.

100% FREE & NO ADS: Telegram is free and will always be free. We are not going to sell ads or introduce subscription fees.

PRIVATE: We take your privacy seriously and will never give third parties access to your data.

For those interested in maximum privacy, Telegram offers Secret Chats. Secret Chat messages can be programmed to self-destruct automatically from both participating devices. This way you can send all types of disappearing content — messages, photos, videos, and even files. Secret Chats use end-to-end encryption to ensure that a message can only be read by its intended recipient.

We keep expanding the boundaries of what you can do with a messaging app. Don't wait years for older messengers to catch up with Telegram — join the revolution today.
Telegram Messengerの口コミ
This little drawer
さんの口コミ
レーティング:
Stickers
Could a "custom sticker" section be added like in Whatsapp? I really want to do my own stickers because I like expressing myself with them.
ingsan5
さんの口コミ
レーティング:
成りすまし日本人レビューがあったのでインストール
怪しい日本語によるレビューワーの書き込みがあり、星一つの低評価、そして詐欺呼ばわり。 彼の国🇨🇳の工作員のわかりやすい仕事と判断しました。 という事は、反対に素晴らしいアプリと思いインストールしました。 大手SNSが検閲を強化する中で、真実にアプローチできる数少ないアプリ。
hulk_yediniy
さんの口コミ
レーティング:
Awesome app
This is the most secure app I have ever used. Thanks for the founders of this app, appreciate it much!
Saitama Ken
さんの口コミ
レーティング:
Useless end to end encryption.
I have chosen not to give the app access to my contacts. The app doesn't seem to be okay with that. Needs a phone number to sign up? Privacy and maybe security issues. We'll see.
ハヤト12
さんの口コミ
レーティング:
おい
急にサインアウトされ、ログイン出来なくなったのですがどうすれば良いのでしょうか 困ります
とろんずE
さんの口コミ
レーティング:
つかいづれぇ
元に戻せ へんなアプデすんな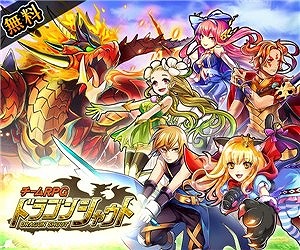 アプリ王国で、iPhone アプリを探す。見つける。楽しめる。